[Site] Server / Episode 3
At 2:07 PM PST on July 26, gunluva noticed that Halo3.com updated stating that Server 3 was "Pending" and that there were "Keys Activated." By 2:49 PM PST, the Server 3 "Key Unlock Status" gauge at the bottom was slowly increasing. No one at ABO, B.net, CI, or Unfiction knew what was going on.
At 3:10 PM PST, DHalo announced on the #args IRC channel that he had discovered a new area on Halo3.com through the following path:
Halo3.com>Media>Concept Art>"The Device."
Upon clicking "The Device," a new page opened (
http://www.halo3.com/html/unlock.html
).
Around 3:14 PM PST, people found out that if you played into "The Device" using your computer's microphone, "The Device" would activate. (It has been shown since, that any sound, as long as it has the proper beat, will activate the device.)
File comment: Thanks Ibeechu!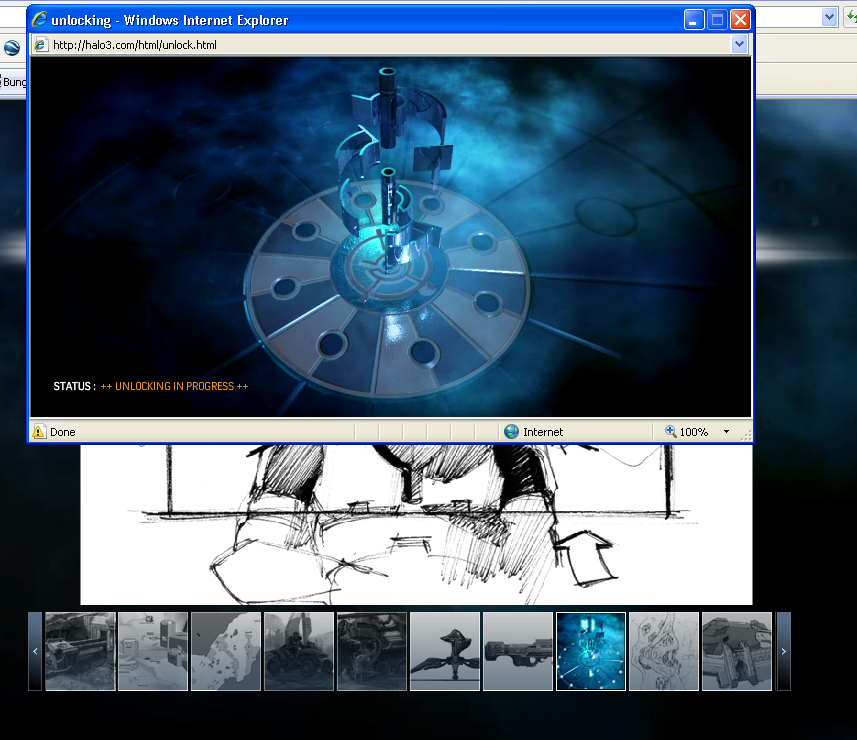 unlocking.PNG [ 552.83 KiB | Viewed 23948 times ]
This then led to a page containing a new audio file and a key to activate Server 3. By 3:20 PM PST, Server 3 had been unlocked.
The following message played upon clicking the speaker icon:
A metallic object similar to the first two Servers could be found within the newly opened Server. The light within this artifact glows green, unlike its predecessors' white and orange. The artifact spins if left alone, but when clicked on it stops spinning and allows you to rotate it. Rotating it allows you to click on one of 5 icons scattered about the object. Clicking 4 of these will download files to your computer; the fifth makes the machine play a video.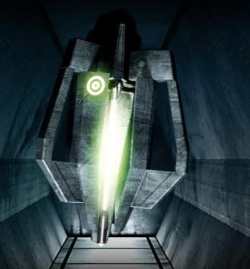 250px-Server_03.jpg [ 23.34 KiB | Viewed 22174 times ]
Files obtained from Server / Episode 3 are as follows:
Server 3 can be accessed via the following link:
http://206.16.223.61/6GgH8nZ/flash/web/index.html