---
On

July 27, 2007

, the first few packages from Server 2 began to arrive at the lucky 100 entrant's homes.

Contained within the package was a shirt, a slip of paper containing a code redeemable on Xbox Live Marketplace for an avatar of the Glyph, and an autographed copy of "Ghosts of Onyx" signed by Eric Nylund.

File comment: Thanks AshofPompei!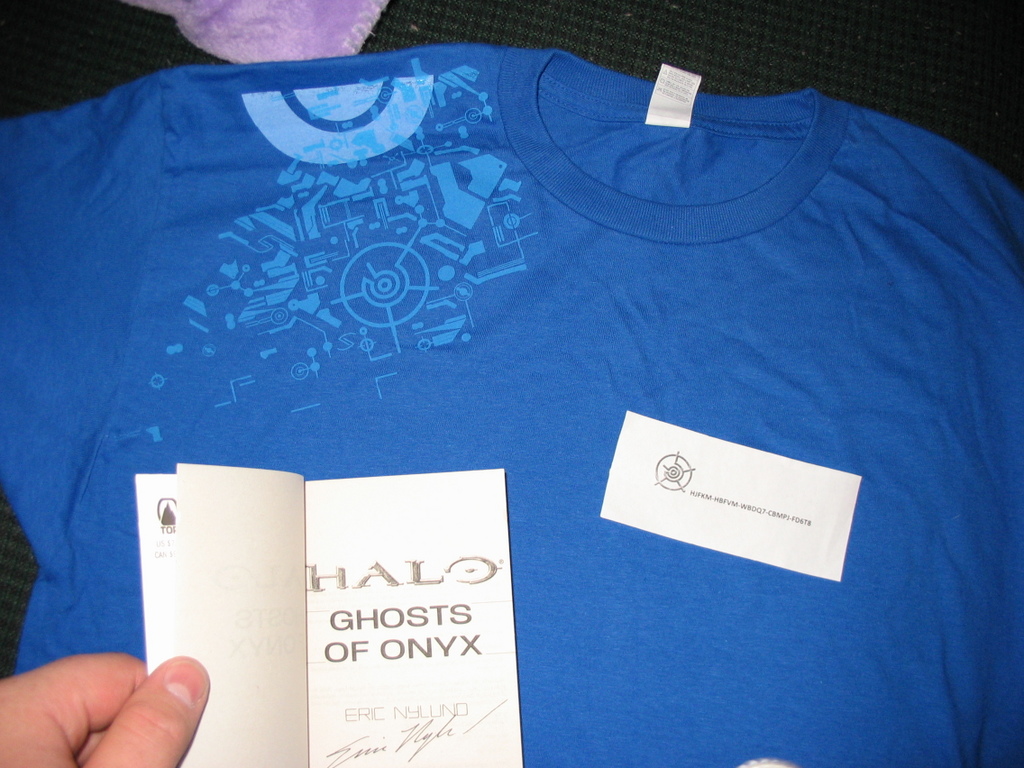 Server2Package.jpg [ 327.14 KiB | Viewed 16988 times ]