May 16, 2007
"Discovered" by KLind on August 2, 2007, this Glyph appeared in an email titled "Halo 3: The fight comes home on 9/25." How this Glyph went by unnoticed until August is beyond me (Avateur), but the really interesting bit is how this Glyph showed up almost a month before Iris began.
June 14, 2007
Shortly after 1 AM PST several members of B.net recieved emails from Xbox Flash with a cryptic poem inside. It appears to have two titles: "Look for the signs, Keepers of the Flame" and "Forerunner Email."
(Thank you Cortana for this image)
Forerunner glyphs were noticed, not only inside the email (above) but also on Master Chief's visor at Halo3.com.
(Thank you 50401 for this image)
The third glyph found was AdjutantReflex's icon on Bungie.net, named "Chrysopteron."
The fourth glyph found is located on the last panel of the comic at halo3.com/comic.

The fifth glyph found is located on a website connected to the (presumably fictional) organization entitled Society of the Ancients, or SOTA. The website was found by changing the "5" at the end of the IP address in the Halo3.com comic strip to "3" and heading to the "Evidence" page:
http://206.16.223.63/evidence.html
The sixth glyph was found in a newspaper ad meant to debut in the US on Sunday, June 17th. Needless to say, it was discovered (in the UK, if I remember correctly) days in advance.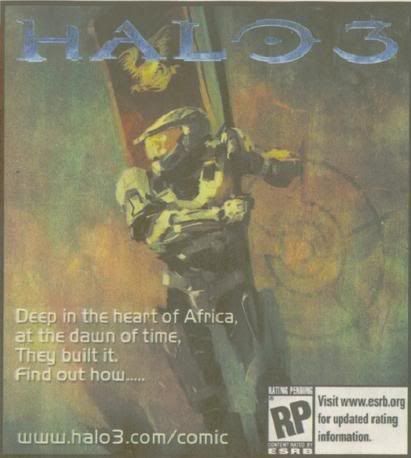 June 15, 2007
Members of the SOTA organization were spotted in Times Square in New York City wearing yellow shirts and holding picket signs with the glyph (above) emblazoned on them. They were also handing out flyers.
June 19, 2007
AdjutantReflex, after being over-run and replaced by an unknown "superior" entity, had its "Chrysopteron" glyph changed.
June 20, 2007
This screenshot was taken from the
Server 1 Open
page and enhanced, showing another glyph.
After logging in to the Server 1 Open page, a rotating artifact reveals itself. Located on the object are five glyphs, one lit up.
June 22, 2007
Taken by sorahn from a cafeteria at Microsoft.
July 2, 2007
Albyno Ryno from the CompoundIntelligence forum took these pics while at work at GameStop. The images are big, so one will be posted and the rest will be linked.
Counter-top display fully assembled (look near the muzzle)
Counter-top display (MC removed)
Close up (MC removed)
July 5, 2007
On July 6th, 2007, ABO poster nattyhaze Googled "Flood Containment Control" and found a series of advertisements on various forums (including Craigslist) that were posted on July 5. This glyph was found on nearly every advertisement. All information surrounding this glyph can be found
here
.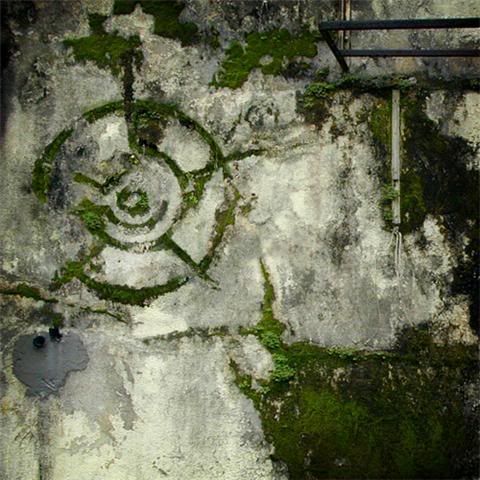 July 10, 2007
At approximately 5:49 PM PST, AshofPompei embarked on a quest to find an Xbox 360 kiosk pointed out to him
here
. He found a new glyph, a hidden message, and what would eventually lead to the unlocking of Server 2.
July 18, 2007
At around 1:47 AM PST, CRAZYACE63 from CompoundIntelligence stumbled upon
this website
with a Microsoft ad on it that showed a glyph and linked to a new HALO 3 website: (
http://halo.msn.com/
). The website linked to Halo3.com. Later in the day, an extension came to the website: (
http://http://halo.msn.com/downloads/
), leading to new content and many glyphs. Here's the most prominent:
August 9, 2007
During the frantic search for the Server 4 Bounce Path Control page, the avid followers of Iris stumbled upon a new
IP address
with a Glyph in the background.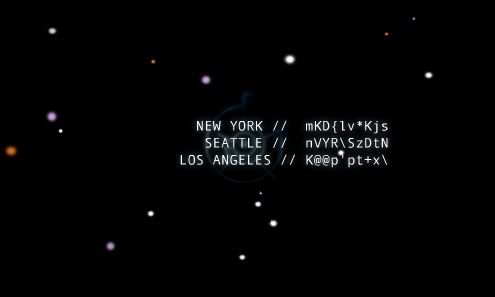 August 15, 2007
supremely pointed out a new Master Chief cardboard standee at GameStop with a Glyph located on it.