[Site] Server / Episode 2
Between 6:08 PM PST and 6:13 PM PST on July 10th, following the clues from the finally paid off: another server was opened. Halo3.com changed its "Server" listings to "Episode" listings:

Like the previous server, when server two opened it led to a Windows Live sign-in page and then to a page containing this:
Clicking on the speaker icon made an eerie message play.
After copying or writing down your key, you would click the arrow and go to another page where you'd input your key and do an image key to verify you weren't a bot as well:
File comment: Thanks Corbob!
instruct025wp4.jpg [ 34.68 KiB | Viewed 65721 times ]
After this page, you're told how many keys are required to open the server. It also says that you will be rewarded for being one of the first 100. After this is when you get to the meat of the update. You select your country and enter your birthdate, and finally get to see some fun stuff. (After those 100 slots were filled, the first two pages I mentioned were removed. That's why when you go there now, you go straight to the Country Select page).
A metallic object similar to the first Server could be found within the newly opened Server. The light within this artifact glows orange, unlike its predecessor's white. The artifact spins if left alone, but when clicked on it stops spinning and allows you to rotate it. Rotating it allows you to click on one of 5 icons scattered about the object. Clicking 4 of these will download files to your computer; the fifth makes the machine play a video.
File comment: Thanks WikiBruce!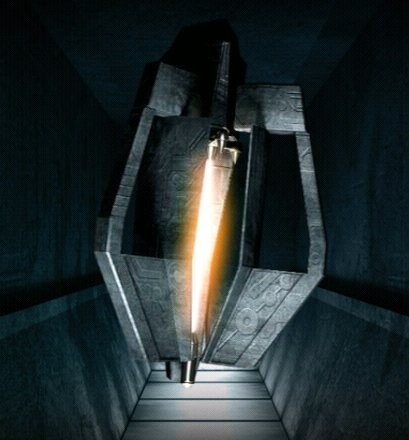 Server_02.jpg [ 27.52 KiB | Viewed 65705 times ]
The other files from Server 2 are as follows:
You can get to Server 2 by going to
http://206.16.223.61/Ce1EOnJ/flash/web/index.html